Ab sofort wird Martin 'Kappa' Krompolc unser Trackmania-Team verstärken. Der Tschechische Spieler, der bis vor kurzem noch für das Team eSuba am Steuer saß. Im letzten Jahr nahm er bereits sehr erfolgreich am ESWC in Paris teil und auch bei uns wird der erste Einsatz nicht lange auf sich warten lassen: Bereits Ende März wird Kappa zusammen mit Manuel 'Renew' Distler für uns auf der Gamers Assembly 2016 in Poitiers antreten.
Wir freuen uns sehr auf die Zusammenarbeit mit Martin und wünschen ihm gleich viel Erfolg bei seinem ersten Turnier unter der Flagge von Planetkey Dynamics!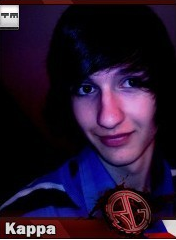 Kommentar von TM-Team Manager Stefan 'Flow' Kassing:
I am very happy about this recruitment since I was looking for an experienced offline driver for a long time. With Kappa we added a driver who placed fifth at ESWC 2015 in Paris. Furthermore he will attend at Gamers Assembly in Poitiers at the end of this month. By recruiting Kappa we wish us more attention and success at LAN events. I have complete confidence in him and I am sure he's gonna play well. Good luck, mate!