For most people Easter is just an extended weekend where you can already sleep in on Friday and still stay up late on Sunday. But our new entrant driver Martin 'Kappa' Krompolc and Manuel 'Renew' Distler didn't lie about but took off to France!
At Gamers Assembly 2016 they took part in Trackmania² Stadium. At Time Attack Seeding they could already prove to be on par with the international competition. Off the 48 players to make it to the Finals, Renew scored 13th place with 660 hundredths of a second deficit to the best driver. Kappa even managed to score fifth with a deficit of only 252 hundredths!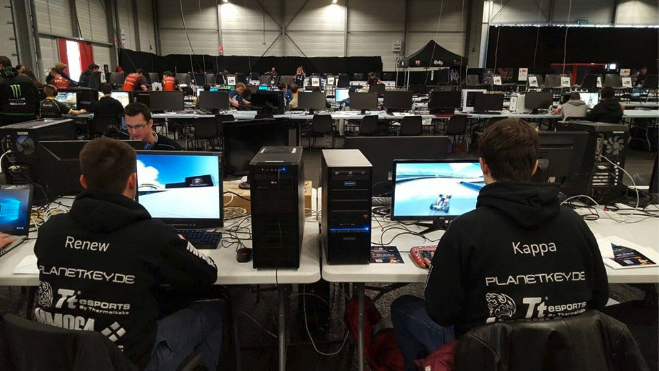 Highly focused: Renew and Kappa warming up right before the first matches
Highly motivated from this promising start they went into the Winner Bracket. At first both of them faced no real problems: Kappa didn't take any chances and drove his way to the Grand Final without further ado. Although Renew dropped out of the Winner's bracket at the beginning, he went on winning all of his four following matches up to the Top 16. Sadly he wasn't able to take the last step up to the Loser Bracket Final and ended up one place short of the Top 10. So it was up to Kappa to give his best among the remaining eight players. After giving an impressive performance in the Grand Final he unfortunately couldn't manage to win the next round which is needed at finalist mode with a mere 0,02 seconds deficit to Tween's winning-time!! He finished the tournament on a more than well deserved 3rd place and won 400€.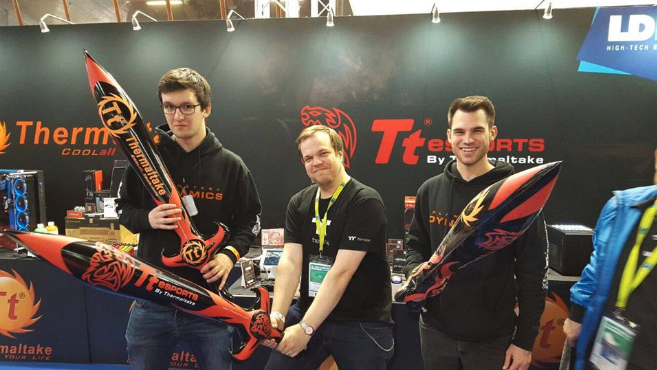 They also met the team of our Sponsor Tt eSports!
We congratulate our drivers to this awesome performance and look forward to their future performances in future tournaments!